David Myers Lead
Hometown: Flandreau, SD
School: Graduated from South Dakota State University with B.S. and M.S.
Work: High School Counselor, Sioux Falls Lincoln
Flying Background: Started flying in 1988 in a Cessna 140A. Total hours of flight time is around 1400 hours. Holds commercial pilot license.
Interests: Flying, Running and spending time outside.
Family: Two sons (Dylan & Derek) ages 22 and 17.
Favorite Maneuver: Reverse Half Cuban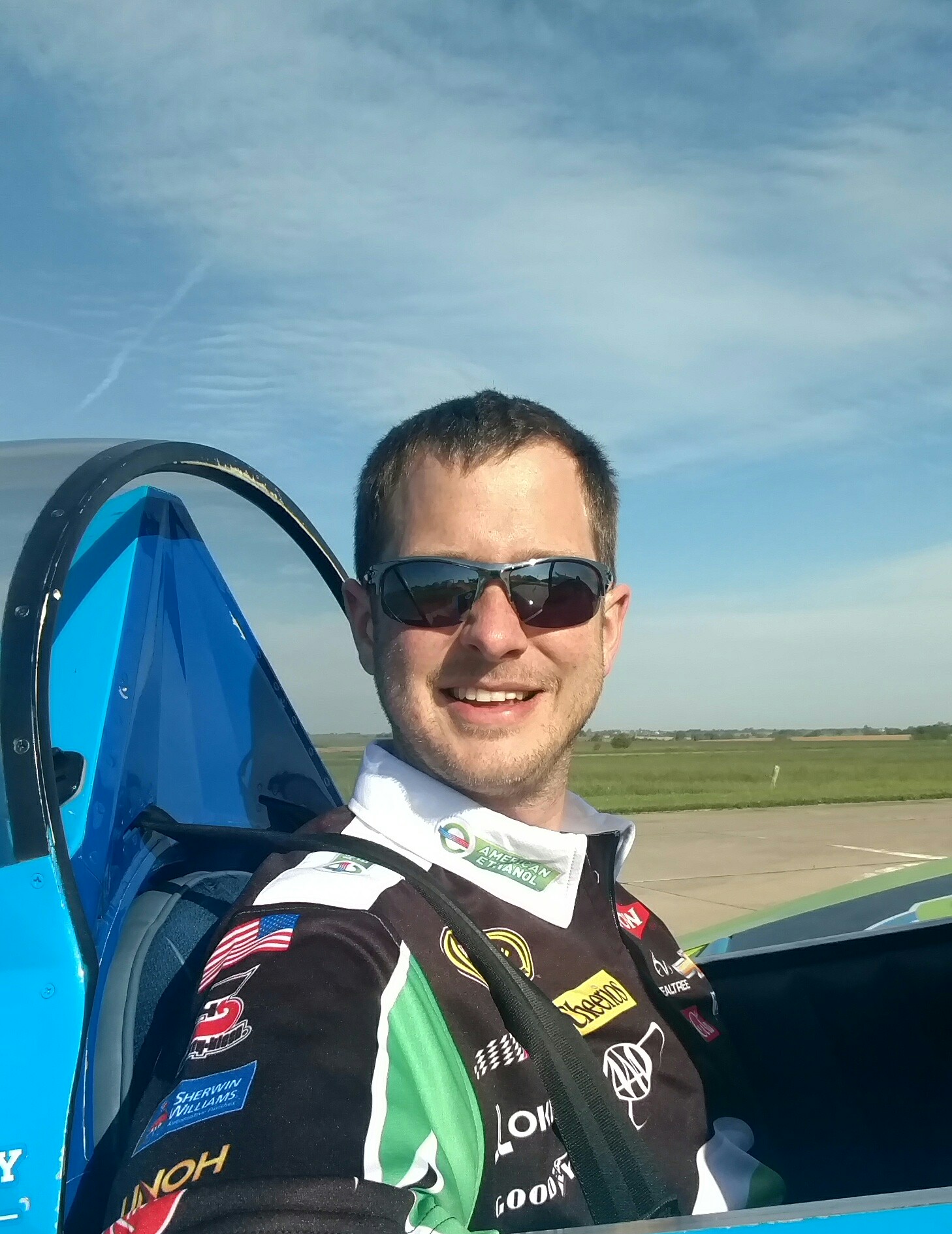 Mark Ketcham Left Wing
Hometown: Marshalltown, IA
School: Graduated from Iowa State University with BS Aerospace Engineering.
Work: Previously at General Atomics as an unmamned aircraft design engineer and currently work for Raven Industries developing unmamned stratospheric balloon and airship systems.
Flying Background: Have been flying for 16 years, 3 of which have been with the Vanguard Squadron.
Interests: Outside of family and flying are building aircraft and outdoor sports.
Family: Wife - Natalie, first daughter (Mackenzie) and the second is on the way.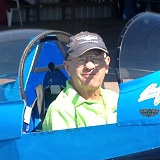 Steve Thompson Right Wing
Flying Background: Steve flew with the Red Baron Squadron for 24 airshow seasons and was one of the original Red Baron airshow pilots. Steve has almost 20,000 total flight hours and is the most experienced airshow vet on the Vanguard roster.
Family: Steve is the father of two daughters.
Favorite Maneuver: His favorite airshow maneuver is the hammerhead because Steve likes to drive his airplane straight up that vertical line in the sky all the way down to zero airspeed.
Additional Pilots
Dustin Maner:
Born: 3-3-1982
Parents: Mary and Vernon Maner
Brother: Derek Maner
Occupation: Pipe Welder
Favorite Maneuver: Hammerhead
Hobbies: Motorcycles

Jason Stone:
Born: 2-20-1983
Parents: JB and Marci
Family: Wife - Sarah and daughter Natalie
Occupation: Contract Pilot
Favorite Maneuver: Half Cuban Eight
Hobbies: Motorcycles, outdoor sports

Corey Price:
Born: 10-2-1980
Family: Daughter - Ava
Occupation: Sales Director
Flight Time: 3500 hours
Ratings: ATP
Hobbies: Waterskiing, Boating, Spending time with my daughter Ava

Mike Romanowski:
Born: 3-5-1971
Family: Wife - Holly, 2 kids (Devon, Morgan)
Occupation: Software Engineer
Hobbies: Aviation, R/C Flying, UAV Aerial Photography, Home Renovation